Backcheck Tools
Along with superior backchecks, WNG provides an integrated system by which to install backchecks into an action properly.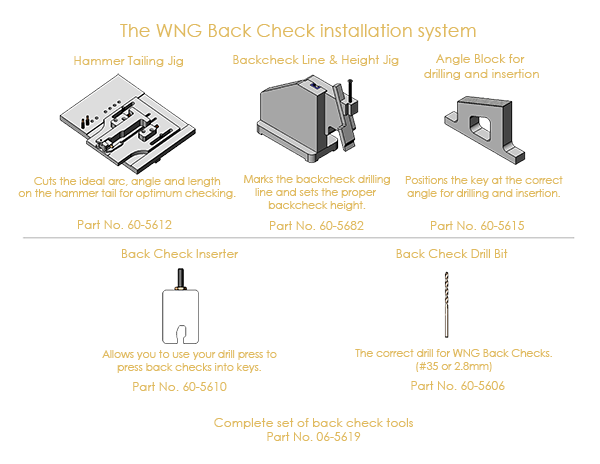 The location of the backcheck, under the hammer tail, is every bit as important as the design of the check itself. The full benefit of a well designed backcheck cannot be realized without good backcheck geometry.
The WNG backcheck installation system encompasses tools, procedures and parts, carefully designed to work together. Good tools allow the technician to take advantage of the features designed into the backcheck.
To tie the concepts, parts and tools together, WNG provides a comprehensive written procedure. Full detail is provided so that anyone from a beginner to an advanced rebuilder can benefit.
A comprehensive solution ensures good backcheck geometry and thus good backcheck performance.
Hammer Tail Squaring Jig
Cuts the ideal arc, angle and length on the hammer tail for optimum checking.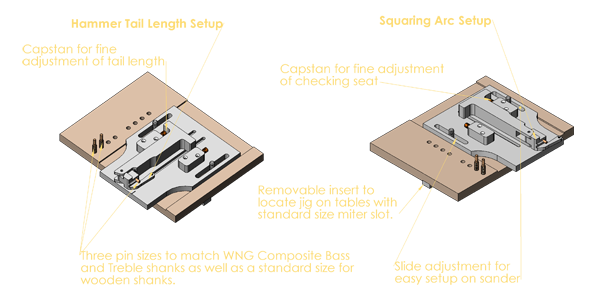 Backcheck Line & Height Jig
Locates the backcheck line on the key and provides means to arrive at the correct backcheck height.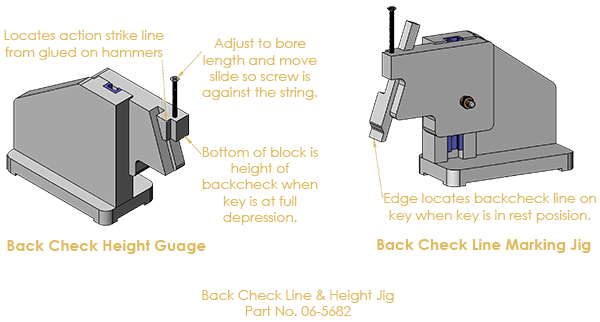 Angled Drilling and Insertion Block
Positions the key at the correct angle for drilling and insertion.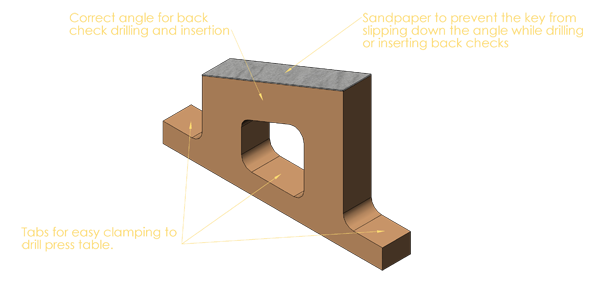 Backcheck Inserter
Allows you to use your drill press as an arbor press to insert backchecks into keys.
NOTE: The drill press is used only as an arbor press and is not turned on during this operation.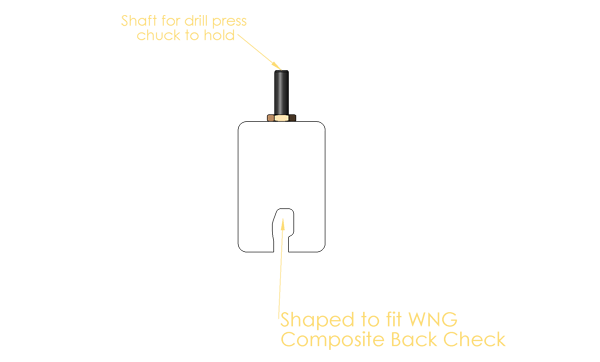 Backcheck Drill Bit
WNG provides a parabolic flute dill bit of the correct diameter. A bit of this design will clear the material from a deep backcheck hole when the drill press is turning above 3000 rpm.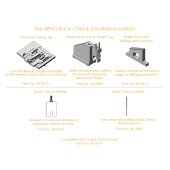 Set of five backcheck tools.