Since 1874, Wessell, Nickel & Gross has set the standard for what a world-class piano action should be. Others have tried, but were never able to replicate the stellar quality and prestige that a Wessell, Nickel & Gross action commands.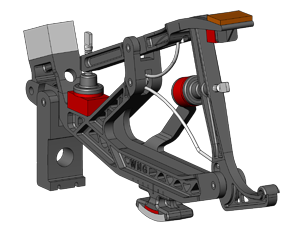 Today, through the pioneering use of cutting-edge materials, Wessell, Nickel & Gross is raising the bar for the industry--redefining what makes a piano action the best in the world.
While everyone is welcome to browse our store, only those in the piano industry will be able to see prices. If you are not in the piano business but would like to purchase Wessell, Nickel & Gross parts for your piano, please contact us so that we can put you in touch with a piano technician in your area.
To get started, create an account by clicking "My Account" near the top of the page. It may take up to two business days to verify your industry affiliation and activate your account. If you have any questions, or your account was not activated within two business days, please contact us for assistance.
Thank you for your interest in Wessell, Nickel & Gross piano parts! We value your business.